Handling debt is stressful and frustrating. Often, you may feel that you're trapped from all sides. Yet you have options of debt relief programs. One of the most commonly practiced is debt consolidation. Companies offering debt consolidation services team up all your debt as a single loan, to ease out the bill payment by owing to one creditor. If you opt to choose this route, then take some time to review this idea while acknowledging the dos and don'ts of a debt consolidation service:
Do know all about debt consolidation service
While you can get your own loan and consolidate the debt yourself, you can also avail services of a debt consolidation company. These services demand consumers to monthly payouts which they further pay to the creditors. So, consumers pay 100% of the debt along with interest and enjoy a hassle-free, trouble-free life as the company works on their behalf on everything.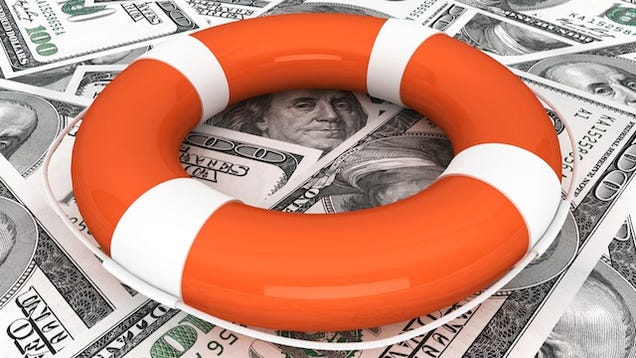 Do look for referrals and recommendations
One of the amazing ways to search for a reputed debt consolidation company is to seek referrals and ask family, friends and co-workers. You may be surprised to see so many people who have opted for debt consolidation.
Do enquire
You need to do proper homework and speak to at least 4 to 5 debt consolidation companies before signing up. Ensure you know how they work, what are their fees and how long do you expect to work with them?
Do ensure that the company considers individual condition
A reliable debt consolidation company will assess your finances cautiously before providing a resolution. The representatives should evaluate whether debt consolidation is a feasible option for the debtor or not and then suggest any alternative debt relief.
Do look out for the reputation and record of the debt consolidation company
Take some time out and do rigorous online research to find out the repute and history of the company. You can cross check it with Better Business Bureau and find out whether any complains has been registered against it or not. And, also check if the complaints have been resolved by the company or not.
Be careful that while all the laws differ by state, most of the states do require licensing for the companies to lend. You can commence your research and find out the best program which meets your requirement. Make sure the program you've chosen matches your criteria.
Check out some of the don'ts of debt consolidation service:
Do not rely on the debt consolidation company totally to solve all the issues.

Take it as an assumption that all debt consolidation companies offer same programs

Let cost be only focus

Do not act too fast

Do not expect to get extra credit
If you're fronting too many accounts with high low minimum payouts at high interest rates, debt consolidation service could be a perfect solution for you. The rule of thumb is selecting a debt consolidation company is buyer stay alert….. of empty promises, fake reputes, extra fees and poor records. Visit www.allstatedebtconsolidation.com for reliable results on debt consolidation programs!